Cycling in the Mourne Mountains
Mountain Biking
Northern Ireland has over 100km of mountain bike trails across 3 national trail centres in Davagh Forest, Castlewellan andRostrevor  , the latter  includes two fantastic downhill trails on the shores of Carlingford Lough.  There is also the  first and only official dirt jumps park in Ireland  at Castlewellan Forest Park as well as a purpose-built MTB Skills Course at the Tollymore National Outdoor Centre. For more information on the National Mountain Bike Trails check out http://www.mountainbikeni.com/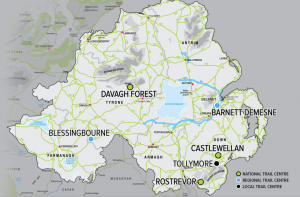 Tory Bush Cottages are ideally located for any one visiting these centres, on the map we are located right by the MTB Skills Course at the Tollymore National Outdoor Centre, and 5 km from  Castlewellan and 22 km from Rostrevor, making us a great base for a two centre visit.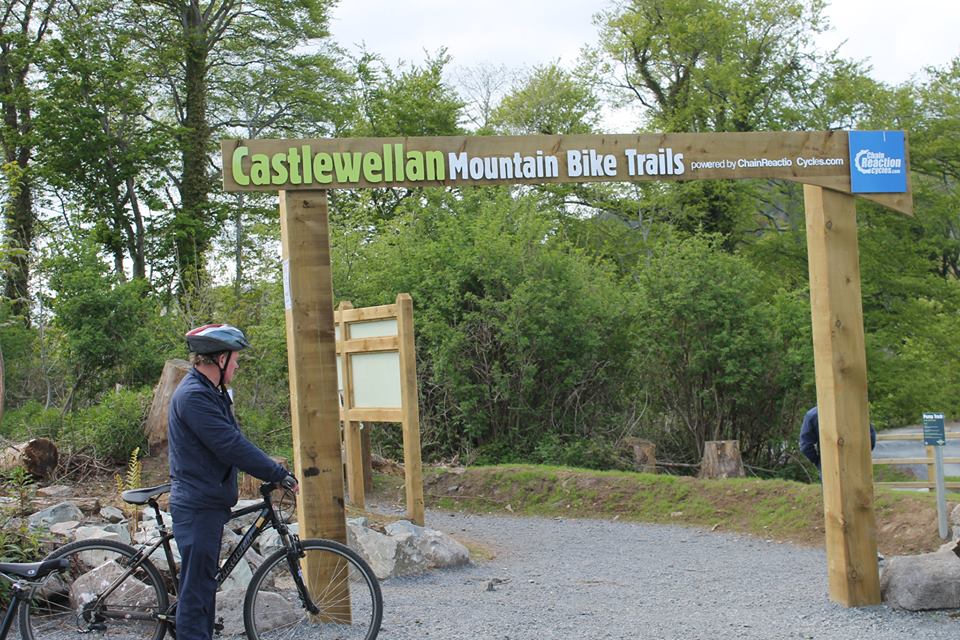 What to we have to offer Visiting Mountain Bikers in addition to our usual high standard of Self-Catering Accommodation.
Secure Bike Storage
Bike Wash
Trailer Transport to  Castlewellan and Rostrevor
Transfer of Riders and Bikes from Airports and Ferries
Fully Equipped Bike Workshop
Each cottage has a washing machine and we have a central tumble drying facility.
The accommodation is 3 Star Self catering with a range of 4 to 7 Person houses, all the beds are twin singles but can be zipped to form doubles when requested. The houses are extremely durable, all hard floors downstairs, we have been meeting the needs of Hill-Walkers coming off the Mountains in all weather for the last 17 years, a little mud is nothing new to us.
Road Cycling
But it is not just Mountain Biking that Northern Ireland has to offer there is fantastic Road Cycling to be enjoyed in the County Down and East Border Region of this part of Ireland
Please find below a series of cycle routes in our area and some slightly further afield.
http://orieltrail.com/?page_id=215
http://orieltrail.com/?p=225
http://www.cycleni.com/21/castle-ward-woodland-trail/
http://trailbadger.com/trails/co-down/rostrevor-forest/
http://trailbadger.com/trails/co-louth/cooley-mountains/
http://www.cycleni.com/110/newry-canal-towpath/
Why not hire a bike from our sister company Mourne Cycle Tours to enjoy mountain biking or touring around the Mourne area.